DVD photo / video slideshow Creation
With your family photos and videos, we can put together a family DVD Slideshow with music and special affects that you and your whole family will enjoy for years to come.
The DVD can contain your pictures, videos, your favorite music and with special effects and transitions added that will all come together to form a masterpiece for your enjoyment. See your family and friends on your big screen TV whenever you want. Have a special occasion coming up such as a wedding, birthday or family reunion? Put them all together on DVD and enjoy it at your leisure.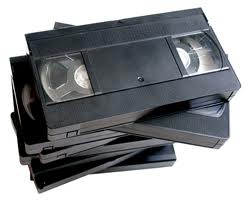 Do you have a stack of VCR tapes with movies that you would like to have transferred to DVD? We can transfer all of your old home movies, weddings, special occasions, etc. from your VCR tape and put them on DVD. Unlike VCR tapes which loses quality after a few years, movies recorded on DVD will keep it's original quality which you can watch for years to come. And best of all, you wont have to rewind the DVD after playing. Imagine getting your family together and watching everyone on your big screen in the comfort of your home.